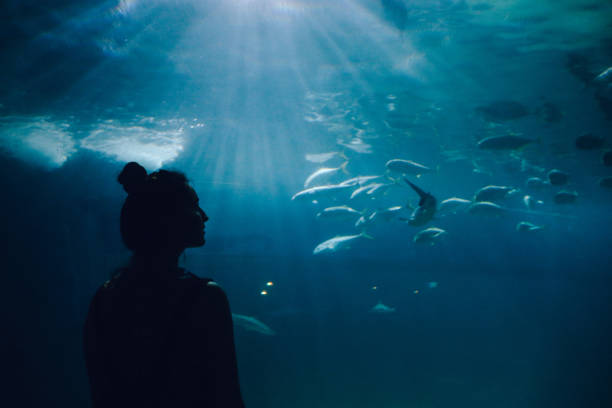 10+ Holiday Gift Ideas for Your Favorite Fish Keeper

It's that time again! We start to think about what gifts to give our loved ones for the holidays, as Thanksgiving is reduced to leftovers. If your loved one is obsessed with aquariums but you know nothing about fish, here's our official holiday gift guide to help you become the best Santa ever!
Tank Upgrades

Many fish keepers want to increase the size and variety of their tanks. If they're looking to improve their planted aquarium, measure the length of the tank and consider getting them a high-end LED light that fits. The Fluval Plant 3.0 provides excellent light intensity, has customizable color spectrums, and can be programmed using a smartphone to imitate natural sunrises and sunsets for the fish.
The Fluval Plant Spectrum LED is one of our favorite high-end planted aquarium lights because of its superb quality, long warranty, and customizability.
If you know your friend is saving up for the next Petco "Dollar per Gallon" aquarium sale, help them out by purchasing extra programmable heaters and filters for the new tanks. We have a useful heater guide that helps you determine what heater size is needed based on their aquarium's dimensions.
Get Supply Refills

Let's suppose that you have forbidden your spouse or children from setting up more tanks. Let's say that you have forbidden your spouse or child from setting up more tanks. No? Alright, alright. There are many materials that aquarists need, but they tend to use up quickly. For example, plant fertilizers and root tabs are always in demand to keep live aquarium plants growing happy and healthy.
The trio of quarantine medications is an excellent set of broad-spectrum treatment to keep in your arsenal in case of emergency.
If they don't keep plants, check their aquarium supply cabinet to get an idea of what they need. Because you never know when your fish might become sick, it is important to have a trio of quarantine medicines on hand. It's possible that your fish will try new foods, as most pet owners love to spoil their pets with many different treats and staples.
Stocking Stuffers

Need something small enough to slide into the stocking by the fireplace? Don't worry. A magnetic algae cleaner with the matching scraper blade would fit perfectly. (If their aquarium is made of acrylic and not glass, then make sure to get the acrylic-safe cleaner and blade instead.) The USB nano air pump is another nifty item that makes sure fish get enough air during power outages or car trips for long distance transportation. The backup battery accessory is also available, which can be found in the description. Wonder Shells is a dissolvable tablet which adds water hardness to fish tanks and provides essential minerals.
A magnetic algae cleaner, in combination with the scraper blade accessory, is an amazing tool for keeping aquarium walls clean and clear.
You'll find novelty items

Your friend doesn't need to buy you something practical for your hobby. What about fun, fish-themed knick-knacks that showcase their love of aquariums? You can find artwork, socks, earrings and coffee mugs with aquatic animals online. One of my favorite white elephant gifts from a local aquarium society Christmas party was a large goldfish stuffed animal that now lives on my office desk. And of course, you can always get them merch from their favorite YouTube aquarium channel (hint hint).
Who wouldn't love an Aquarium Co-Op shirt to proudly declare their love for fish?
Gift cards

You can also give your loved one a cash envelope, gift certificate, or supervised shopping spree at their favorite fish market if they are very picky. If you forgot someone on your holiday shopping list and need an awesome last-minute present, get a gift card from Aquarium Co-Op, and we'll email it directly to you for easy printing or forwarding to your friend.
Whether it's for a birthday, Christmas or just to say thank you for the fish help. This gift card is easy to use.
Hopefully, our aquarium gift guide has given you some great ideas on how to celebrate that special fish keeper in your life. And if you're an aquarium hobbyist yourself, don't forget to share this article with your family and friends to help them out. From the Aquarium Co-Op family to yours, have a wonderful holiday season!